Since I can't seem to find the various wedding dress sets around the 'nets in any definitive form, I'm going to catalog them myself as I go through the game. Sadly, I only started using walkthroughs on Seo so I've already been through Sakura and Todo once but didn't get their proposal endings. I wasn't sure if I wanted Seo's entire set, but it gave me the dress last so I got everything. I'll probably end up doing that with every guy since it takes so long to get through their stories. In the meantime, here's the gatcha image with the full set shown: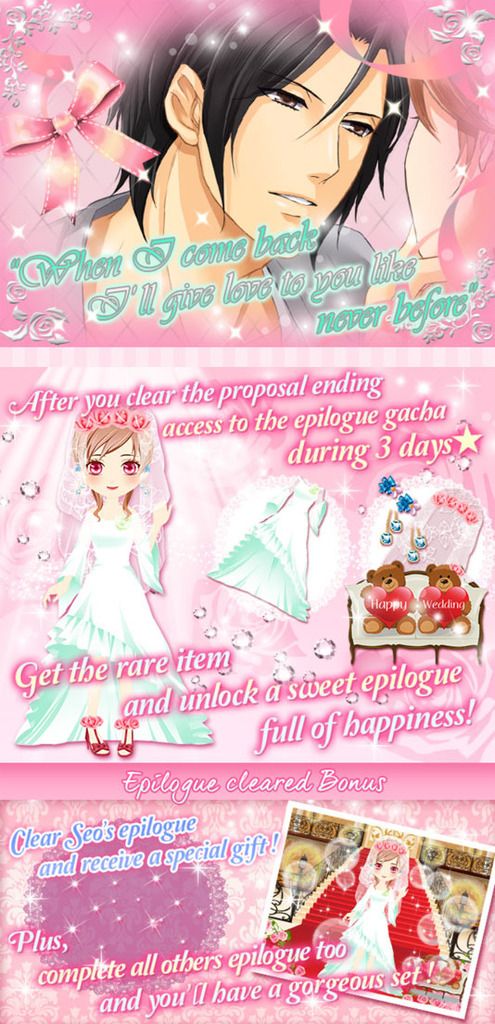 And here's the finished avatar with the background and painting from the last choice of things to buy in Seo's storyline before the proposal: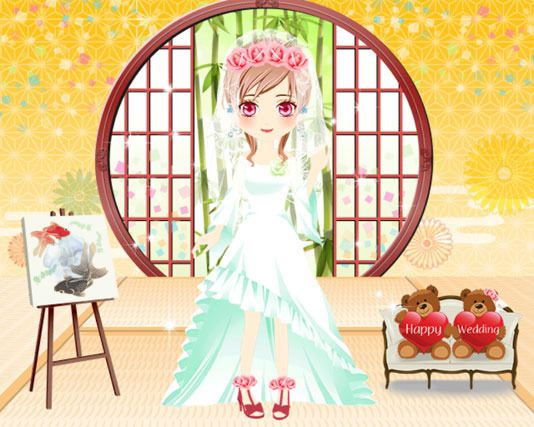 She winks:

The charm breakdown:
Dress: 150
Veil: 75
Hair: 75
Face: 75
Earrings: 75
Shoes: 75
Bears: 75
Sparkles: 20
I used
Blah-Bidy-Blah's Seo Eishi walkthrough
and highly recommend it.
And now I'm on to work on getting Todo's set, but since I don't spend money on scenario tickets, it's gonna be a while. I was pleasantly surprised by Seo's story, he's my second favorite. Todo's my favorite, looking forward to getting his set. :3